36 Days Of Type
Actually, they were 26 days of type, I didn't make the numbers finally. I got enough inspiration, testing resources I had never tried. I'm really happy with the result, and I think this project has opened my mind a little bit more.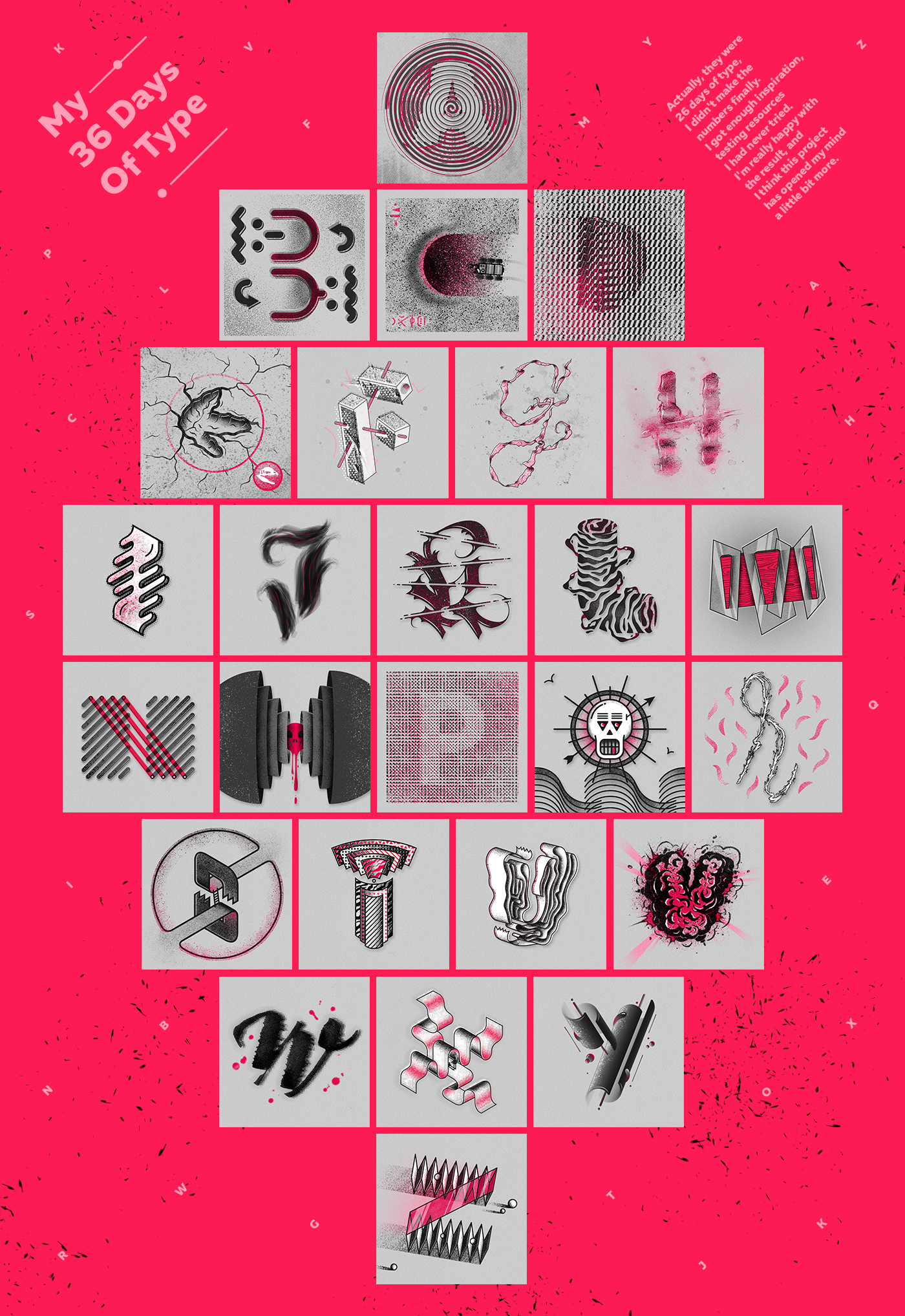 I've asked 
Leticia Vallarelli
 to use her magic in my letters, to know what they mean to her, 
what she feels when she watches them. And of course, she has written awesome beautiful thoughts.
I hope you like it, watching and reading.
her wonderful words for dressing my project.